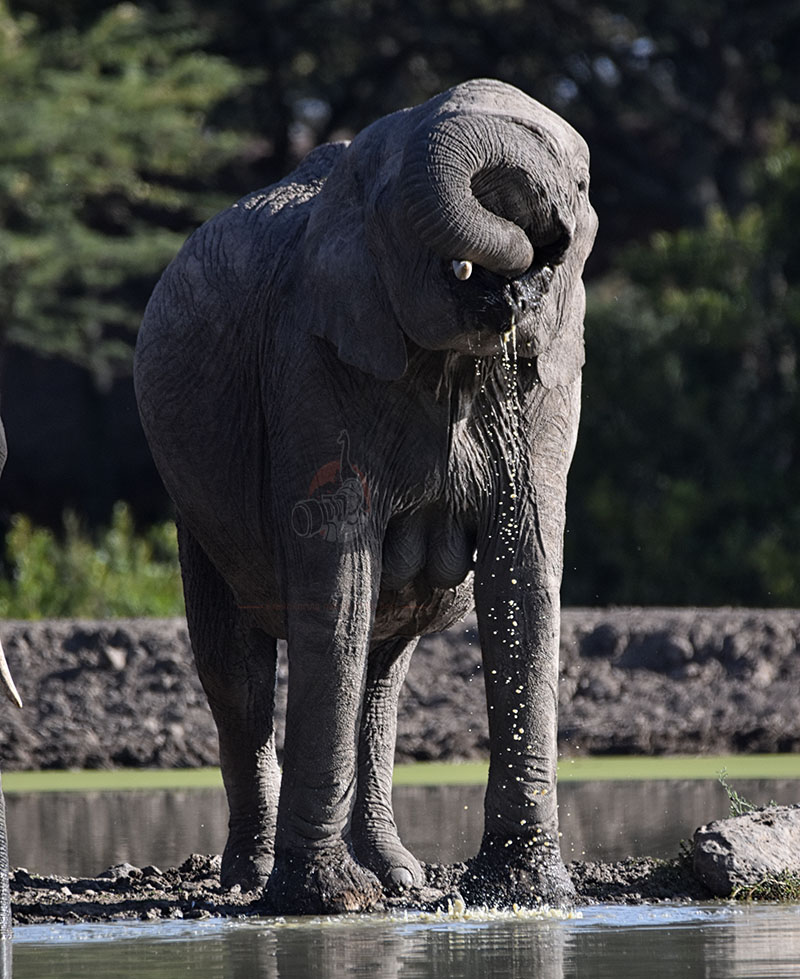 Kenya and Tanzania for Safari in 2023
What you should know when traveling To Kenya And Tanzania For Safari in 2023. It is an ultimate bucket list adventure for many. Whether it's been a dream since childhood, or a new idea that sparked later in life after watching National geographic or discovery channel, either way, you can't wait to set foot on the infinite plains of the world-famous Serengeti or Masai Mara. Climb the majestic Mount Kilimanjaro or Mount Kenya, enjoy the white sand beaches of the Kenyan coast or enjoy a beach holiday at Zanzibar. If you are a first-time safari goer, before you set out for a safari adventure accompanied by a professional safari guide to experience nature at its best there are some essential things you have to consider.
Best time to Travel
Different Seasons offer different sightings and generally Kenya and Tanzania are a good destination for safari almost all year round. The only time that is a "down time" is April May when it is the rainy season. July to October the natural phenomenon, the wildebeest migration brings action to the Masai Mara. Experience the river crossings, its also the time you have a higher probability of seeing predators in action. Each National park and reserve is unique and having a combination of different destinations ensures you get the most out of your travel. While the action is top at the Masai Mara in this season, the gentle giants of Africa, the elephants are marching to the swamps at Amboseli or rushing to the Ewaso nyiro river in Samburu for water. September and October have wonderful weather and wildlife viewing, before a shorter rainy season begins again in November and December. January February is the calving season for the wildebeest at the Ndutu plains adjacent to the Ngorongoro crater. This are also the hottest months in the two countries and during the heat of the day you can just sit at a water hole and enjoy watching as the buffalo roll in mud, the warthog resting in a mud pool or a lazy hyena half submerged in water.
What parks and reserves should I visit?
There is a wide selection of excellent wildlife parks, reserves and conservancies to choose from. Expert safari guides will be enriching your experience while staying in the bush. The Great Wildebeest Migration travels through Kenya, and throughout the entire year there are hundreds of different species to see. The Amboseli National park boasts of being the best place to see elephants with Mount Kilimanjaro back drop and as a photography destination as well. Tsavo with its red elephants from the iron rich soils, the tree climbing lions and flamingos of Lake Manyara, lions on kopjes at the endless plains of Serengeti National park or even Climb the mighty Kilimanjaro. You want the big five? Tailored safaris just to suit your needs are offered.
Where do I Stay on Safari?
When choosing where you want to stay on safari, there are lots of considerations. The first is your budget. Keep in mind that accommodation affects greatly plan the total safari cost as well. Prices will be higher in the more popular months such as July, August and September.
You should also consider the exclusiveness and remoteness of an area. How many other lodges are located nearby? How many other game vehicles are driving their guests around? Lodges and camps close to a river or a water hole also give you a different experience as it attracts wildlife.
Would you like the thought of staying under the stars, able to hear the call of the wild especially at night like the hyenas? Or is the idea of a hotel more enticing? You can choose either one—or both on your Kenya or Tanzania safari.
What is the mode of transport on safari?
Across East Africa most of the parks and reserves have airstrips and you can catch regular domestic flights into the wild where you are received by your guide. To explore more and experience the country side as you experience different destinations, we recommend 4×4 safari customized vehicles. We also recommend using a private safari vehicle. This allows for so much more flexibility and means you can tailor your safari and focus on the species of wildlife you love the most. The guiding experience should be top notch. You will spend most of your day in a safari vehicle with your guide, so you will want to ensure that he or she is knowledgeable, engaging, charismatic and, above all, sensitive to the wildlife and dedicated to the safety of his or her guests at all times.
What are game drives like?
When the word safari comes up the mind conjures up images of beautiful African sunsets, nights around the campfire and, of course, exciting close encounters with Africa's magnificent wildlife. You may have it all pictured in your mind, but until you have actually been on Safari for the first time you will probably be wondering how you will be spending your time each day. Well, no two days are the same on safari and neither are the game drives. Wake up to the song birds gently telling you it's time to start your day. Have a hot tea or coffee and light snack before embarking on your first game drive catch the sunset and the cats whilst they are still active. You can either have a bush break fast and continue or go back to the camp for breakfast. Whether on a full day game drive or a morning and evening game drive the evenings are not to be missed either. The animals tend to be more active in the morning and evening hours and everything kind of slows at mid-day due to the heat. The game drives is where the expertise of the safari guide comes into play as he drives through the bush explaining and spotting different flora and fauna. You are always encouraged to ask as many questions.
What do I pack for Safari?
Light packing is required for your safari, if possible. However, if you are traveling elsewhere after your safari – such as to the Coast – many tour operators offer the ability to leave your main luggage in storage and you can travel lighter to the wildlife areas.
You'll want to wear lots of greens and khakis, Simple shirts and shorts, chinos, and light jackets are great to bring. Sturdy walking shoes or trainers are a must as well as a pair of flip flops or sandals for wearing around camp. And you can't forget a good safari sun hat for that midday sun.
If you are going to the highlands it can get chilly early in the morning or evening game drives, so taking some warm items of clothing is recommended, such as fleeces or sweaters, which can be taken off, when it gets hotter during in the day.
Of course, you will need your camera to capture the sights and scenes of safari. We recommend a dSLR (digital Single Lens Reflex) camera with interchangeable lenses is the best option for a safari trip. The best lenses for wildlife photography are in the range of 200-400mm, while those wishing to take close ups (e.g., of insects), landscapes or shots of animals in their environment should if possible, also bring wide angle lenses in the range of 24-100mm.
Finally, we recommend having your own pair of binoculars for each person traveling. A magnification of between 8x and 10x is ideal for most safari binoculars.
What vaccines and Documents do I need traveling to Kenya and Tanzania?
Passport
A valid passport is required for travel to any destination that we offer. In addition, it is important that the passport remain valid for a period of six months beyond your travel date. This is essential; please carefully check your passport or you may be denied access to your flight. There must also be sufficient empty pages in your passport (two blank pages side by side for each country you will visit). Allow enough time to obtain a new passport.
Visas to Kenya and Tanzania
You need a visa to enter Kenya. Kenyan entry visas are exclusively issued electronically, with passengers required to obtain their e-visas before departure. You can apply for single entry and transit visas on the e-visas website. while Tanzania visa can be obtained at any of the boarder entry points. You will not require a multiple entry visa for travel in East Africa since the Kenyan Tourist visa allows you to enter and leave Kenya as long as you are traveling within East Africa.
You can apply for single entry and transit visas on the following link; Tanzanian Visas and for Kenyan Visa
HEALTH
Travel to the touristic regions of Kenya and Tanzania doesn't pose health risks. The lodges and camps we use are vigilant with food preparation. Use bottled water (often called mineral water) for drinking and to brush your teeth. Malaria is not often contracted by visitors but prevention is always better than cure. Cover up in the evenings and use repellent. Use a net for sleeping if provided.
Please consult you doctor or Health Travel Advisory Service to get up to date advice on vaccination and malaria prophylaxis. You should travel with your own personal first aid kit including any over-the-counter or prescription medications that you regularly use or may need. There can be a lot of dust and glare on safari that can affect sensitive eyes. A good pair of sunglasses and plenty of sunscreen are also essential, as is a broad-brimmed hat.
The following vaccinations are often recommended:
Yellow Fever
Polio
Tetanus
Hepatitis
Get more information here in regards to COVID-19, for Kenya , for Tanzania
Ready for Safari? Below are some of our most popular safaris